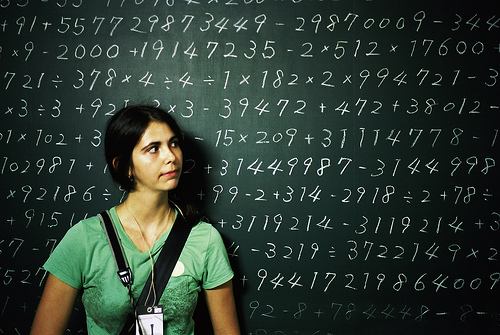 Image from: http://www.damesofchance.com/2011/01/casinos-are-counting-on-you-not-to-do-the-math/women-math/
Welcome from the Pearson Library's Math resource page!
This resource page will help you discover all that the Pearson Library has to offer, from finding books to finding articles, as well as our other services to help you find what you need. Ask us if you need any help!